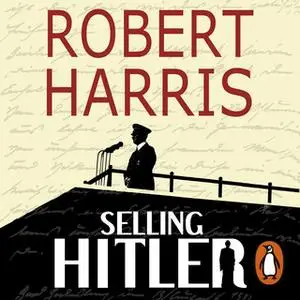 «Selling Hitler» by Robert Harris
English | ISBN: 9781473560918 | MP3@64 kbps | 12h 49m | 352.1 MB
Random House presents the audiobook edition of Selling Hitler by Robert Harris, read by David Rintoul.
Spring 1983: it seemed that one of the most startling discoveries of the century had been made, and that one of the world's most sought after documents had finally come to light - the private diaries of Adolf Hitler.What followed was a fiasco of fakery, greed, the duping of experts, and the exchange of extraordinary sums of money for world-wide publishing rights. But that was just the beginning of the story. . .