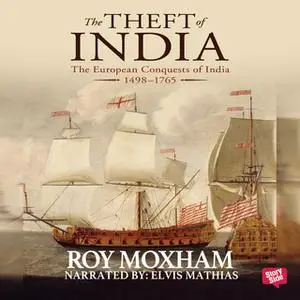 «The Theft of India : The European Conquests of India, 1498-1765» by Roy Moxham
English | ISBN: 9780430017670 | MP3@64 kbps | 7h 27m | 204.6 MB
In the three centuries that followed Vasco da Gama's discovery of the sea route from Europe to India, European powers made a beeline for India's fabled riches, its spices, gold and gems. Though they ostensibly came for trade and commerce, and the thrill of discovering a new land, the lines between exploration and exploitation soon blurred. The Theft of India documents the intense rivalry for spoils that played out between the British, the French, the Dutch and the Portuguese, and the impact this had on the Indians. Roy Moxham's work, though, is no dry study of textual materials. He supplements these accounts with an exhaustive study of academic works on the subject. The result is an unflattering picture of the 'civilized' West as it systematically strips India of its riches. The Theft of India is a nuanced, important and highly readable addition to the study of imperialism and its dehumanizing effects on the colonized.