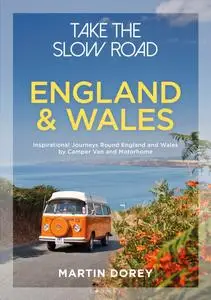 Take the Slow Road: England and Wales: Inspirational Journeys Round England and Wales by Camper Van and Motorhome by Martin Dorey
English | May 16th, 2019 | ISBN: 1844865355 | 352 pages | EPUB | 247.74 MB
Forget hurrying. Forget putting your foot down and racing through sweeping bends. Forget the understeer (whatever that is). Forget the blur of a life lived too fast. This is a look at taking life slowly. It's about taking the time to enjoy journeys and places for their own sake. It's about stopping and putting the kettle on. Stopping to take a picture. Stopping to enjoy stopping.