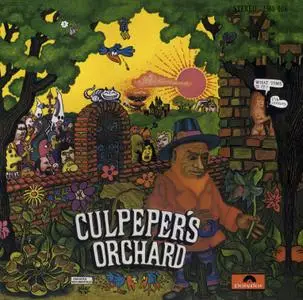 Culpeper's Orchard - Culpeper's Orchard
Vinyl | LP Cover (1:1) | FLAC + cue | 24bit/96kHz & 16bit/44kHz | 900mb & 200mb
Remastered By Jørgen Bo Behrensdorff / Lacquer Cut By KR
Label: Polydor/0602547779731 | Released: 1971 | This Issue: 2019 | Genre: Progressive-Rock
Essential: a masterpiece of progressive rock music
A friend of mine asked me name, in my opinion, five best albums of all time. In order, at that. Well, "In the court of the crimson king" got the No.1-spot and Culpeper's Orchard came in as No.2. Alongside the Crimson debut this album ranks among my absolute favorite albums of all time.