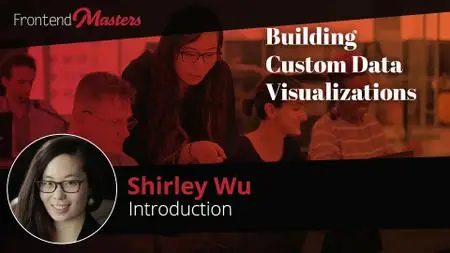 Building Custom Data Visualizations (2018) - Frontend Masters
1080p WEB-DL | mkv | H.265 HEVC @ 428 Kbps, 30.0 FPS | 1920 x 1080 | 7 hours 30 min | 1.34 GB
Audio: English Dolby Digital (AC3) 2.0 @ 224 Kbps, 48.0 kHz
Genres: eLearning, Development, Data Science
Do you know D3 data-binding and the enter-update-exit pattern like the back of your hand? Can you whip up bar charts and radial trees in your sleep? Do you want to go beyond building the visualizations you see in the D3 gallery, but you don't quite know how? In this workshop, we'll cover basic visualization principles needed for designing custom data visualizations and delve into the web technologies, and D3 modules are necessary to make your advanced data visualizations designs a reality.