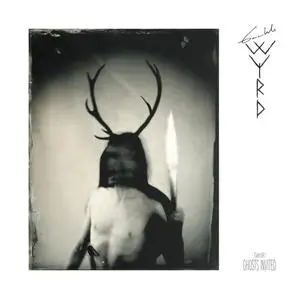 Gaahls Wyrd - GastiR - Ghosts Invited (2019)
Norway | MP3 CBR 320 Kbps | 96 MB
Black Metal | Label : Season of Mist
Gaahls WYRD, fronted by legendary black metal vocalist, frontman, artist and composer Gaahl, will release their highly anticipated debut album 'GastiR – Ghosts invited', via Season of Mist on May 31st. Under the moniker Gaahls WYRD, the vocalist assembled some of Norway's finest metal musicians. The band consist of Ole Walaunet (The Batallion, God Seed, Grimfist), Frode Kilvik (Krakow, Aeternus) and Kevin Kvåle (Horizon Ablaze). This highly qualified bunch has recently toured a finely selected, career spanning repertoire from Gaahl's time in TRELLDOM, GORGOROTH and GOD SEED to great acclaim. Having recorded their first full length in Solslottet Studios in Norway with Iver Sandøy (ENSLAVED) last year, the musicians are now ready to bestow their own unique take on extreme metal upon the masses. Those who are expecting a blasting black metal offering are in for something unexpected. Even though 'GastiR – Ghosts invited' is firmly rooted in extreme metal, Gaahl's vocal delivery on this record is something out of the ordinary and the first class riffing in combination with the excellent musicianship is bound to take you places you've never been before.