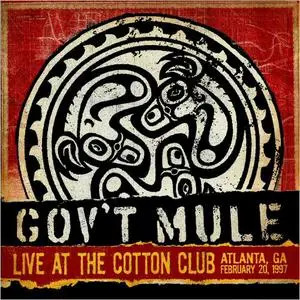 Gov't Mule - Live At The Cotton Club, Atlanta, GA, February 20, 1997 (2021)
FLAC tracks / MP3 320 kbps | 2:25:51 | 753 / 344 Mb
Genre: Rock, Blues, Pop / Label: Evil Teen Records
Some bands, like Pearl Jam and Dave Mathews Band for instance, are known for delivering to their fan-base a live recordings of performances. In Gov't Mule's case, that strategy of releasing, as much as possible, the recordings (including bootlegs, shows in small venues, etc.) is one of the most pleasant and delightful acts for the Mule's fans. But, this time, it isn't just a simple live performance record. It's from the rawer and notorious era, still as a power-trio with Allen Woody on bass, at the beginnings of the band. As the album's name makes clear, we're talking about Mule's live performance in Georgia, in 1997.