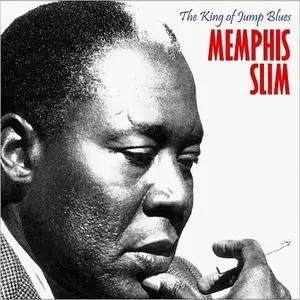 Memphis Slim - The King Of Jump Blues (Remastered) (2020)
FLAC tracks | 69:22 | 302 Mb
Genre: Blues, Oldies / Label: Master Tape Records
An amazingly prolific artist who brought a brisk air of urban sophistication to his frequently stunning presentation, John "Peter" Chatman – better known as Memphis Slim – assuredly ranks with the greatest blues pianists of all time. He was smart enough to take Big Bill Broonzy's early advice about developing a style to call his own to heart, instead of imitating that of his idol, Roosevelt Sykes. Soon enough, other 88s pounders were copying Slim rather than the other way around; his thundering ivories attack set him apart from most of his contemporaries, while his deeply burnished voice possessed a commanding authority.