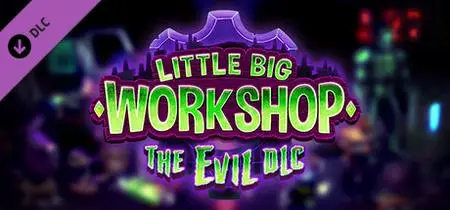 Little Big Workshop The Evil DLC (2020)
MacOS Game | Developer: Mirage Game Studios | Publisher: HandyGames | 1.3 GB
Languages: English,French,Italian,German,Spanish,Portuguese,Simplified Chinese,Japanese,Korean,Polish,Russian
Genre: Simulation, Strategy | Release Date: 29 Oct, 2020
The Evil DLC expands on what makes Little Big Workshop great! Your factory is turning profits week after week but you still feel unfulfilled? Then it's time to crank the corporate greed dial all the way to sinister! This is more than just a new look. Products, companies, sabotage, skills and malevolent tricks to outplay the competition, and more. The Evil DLC turns your honorable factory into a wicked wonderland.