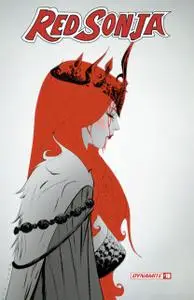 Red Sonja # 18 - Capítulo dieciocho: Una cruzada de niños
Dynamite Ent., 2020 | Spanish | CBR | 35 Pags | 36.3 MB
Guión: Mark Russell (DC's Year Of The Villain); Dibujo: Bob Q (Captain America)
Las tiendas de alimentos de Hyrkania están vacías. El rey de Khitai tiene la capacidad de salvarlos, pero no lo hará. Pero lo que no ha considerado, es que para salvar a su pueblo, Sonja The Red hará CUALQUIER COSA.