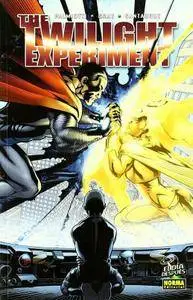 The twilight experiment
Norma Editorial, 2009 | Spanish | CBR | 141 págs. | 117 MB
Guionista: Jimmy Palmiotti y Justin Gray; Dibujante: Juan Santacruz
The Righteous es un peligroso superhumano que quiere salvar a toda la humanidad, sin importarle los muertos que va dejando en el camino. Ya lo detuvieron años atrás, pero a un alto precio. Es hora de que una nueva generación de superhéroes le ponga punto y final.