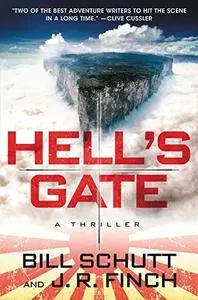 Hell's Gate: A Thriller by Bill Schutt
English | 7 Jun. 2016 | ISBN: 0062412523 | 384 Pages | EPUB | 1.17 MB
When a Japanese submarine is discovered abandoned deep in the Brazilian wilderness, a smart, adventurous, and tough zoologist must derail a catastrophic plot in Hell's Gate.
1944. As war rages in Europe and the Pacific, Army Intel makes a shocking discovery: a 300-foot Japanese sub marooned and empty, deep in the Brazilian interior. A team of Army Rangers sent to investigate has already gone missing. Now, the military sends Captain R. J. MacCready, a quick-witted, brilliant scientific jack-of-all-trades to learn why the Japanese are there–and what they're planning.
Parachuting deep into the heart of Central Brazil, one of the most remote regions on the planet, Mac is unexpectedly reunited with his hometown friend and fellow scientist Bob Thorne. A botanist presumed dead for years, Thorne lives peacefully with Yanni, an indigenous woman who possesses mysterious and invaluable skills. Their wisdom and expertise are nothing short of lifesaving for Mac as he sets out on a trail into the unknown.