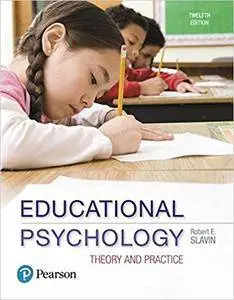 Dr Robert E Slavin PHD, "Educational Psychology: Theory and Practice (12th edition)"
2017 | ISBN-10: 0134524055 | 544 pages | PDF | 54 MB
Educational Psychology: Theory and Practice offers complete, up-to-date information that is presented in readable, practical ways and illustrated with engaging examples and case studies. Embedded videos and interactive activities in the Enhanced Pearson eText in MyLab Education further illustrate key concepts and facilitate application. The text makes the connection between theory and practice explicit, helping students transfer what they learn to their own teaching. The Twelfth Edition reflects ongoing changes in our learning sciences that continue to transform educational psychology and teaching, incorporating new research and practical applications of many contemporary topics.