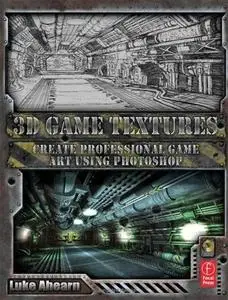 Luke Ahearn, «3D Game Textures: Create Professional Game Art Using Photoshop»
Publisher: Focal Press | Feb 2006 | ISBN: 0240807685 | Pages: 368 | PDF | 21.8 MB
Game artists, architects, simulation developers, web designers and enthusiasts alike can learn to create everything from bricks to books in Photoshop with this step-by-step instructional guide. Because texture is 99% of what a gamer sees when playing, this topic deserves considerable coverage but has gotten little attention. Unlike anything on the market, this book is the first of its kind to provide an in-depth guide to game texturing with hundreds of high-quality examples. This guide teaches everything a game artist will need to know-from researching textures, basic artistic principles, tools and techniques, to specific step-by-step tutorials that explain how to create textures for a myriad of environments. The goal of this book is to give the reader a guide that will actually help them secure a job as a developer/artisteven providing them with images created using the tutorials that can be used in a portfolio.