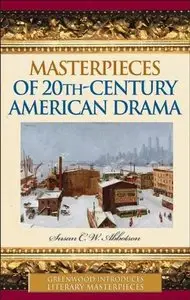 Masterpieces of 20th-Century American Drama By Susan C.W. Abbotson
Publisher: Greenwood 2005 | 232 Pages | ISBN: 0313332231 | PDF | 12 MB
American playwrights have made enormous contributions to world drama during the last century, and their works are widely read and performed. This reference conveniently introduces 10 of the most important modern American plays read by students. The dramatists represented include women and people of color, and their works frequently grapple with enduring social issues. An introductory overview of modern American drama begins the volume.