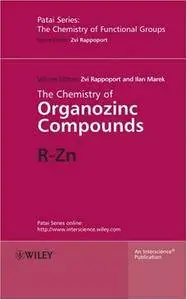 Zvi Rappoport, Ilan Marek, "The Chemistry of Organozinc Compounds, 2 Part Set: R-Zn"
English | 2006 | ISBN: 0470093374 | PDF | pages: 1102 | 16.0 mb
The Patai Series publishes comprehensive reviews on all aspects of specific functional groups. Each volume contains outstanding surveys on theoretical and computational aspects, NMR, MS, other spectroscopic methods and analytical chemistry, structural aspects, thermochemistry, photochemistry, synthetic approaches and strategies, synthetic uses and applications in chemical and pharmaceutical industries, biological, biochemical and environmental aspects.
To date, over 110 volumes have been published in the series.