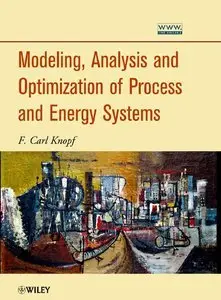 F. Carl Knopf, "Modeling, Analysis and Optimization of Process and Energy Systems"
ISBN: 0470624213 | 2011 | PDF | 488 pages | 52 MB
Energy costs impact the profitability of virtually all industrial processes. Stressing how plants use power, and how that power is actually generated, this book provides a clear and simple way to understand the energy usage in various processes, as well as methods for optimizing these processes using practical hands-on simulations and a unique approach that details solved problems utilizing actual plant data. Invaluable information offers a complete energy-saving approach essential for both the chemical and mechanical engineering curricula, as well as for practicing engineers.