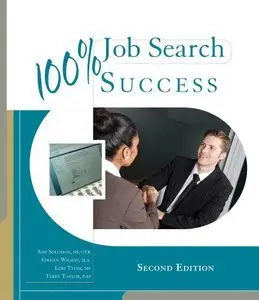 Amy Solomon, Gwenn Wilson, "100% Job Search Success"
2011 | ISBN: 0495913731 | 214 pages | PDF | 10 MB
100% JOB SEARCH SUCCESS is directed at the development of your professional skills that begin in college and extend through the job search and into the lifelong learning environment of the workplace. This text provides you with practical information that you can apply to increase your effectiveness and success in the job search. You will find coverage of the advent of professional social networking, such as the use of LinkedIn as a job search tool (Chapter 4), and the online application process (Chapter 5). You will also find coverage of the emergence of the need for transferable skills (Chapter 2), those skills that an applicant has gained through life and work experiences that can be applied directly to their future position.