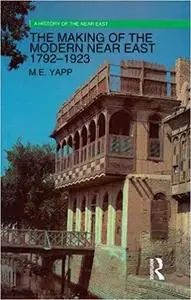 The Making of the Modern Near East 1792-1923 (A History of the Near East) by Malcolm Yapp
English | January 9, 2014 | ISBN: 0582493803 | 417 pages | AZW3 | 1.36 MB
This clear, and authoritative text surveys the history of the region from the collapse of the Ottoman Empire to the present day.
It contains a general regional introduction, followed by a series of country-by-country analyses, and a section which places the Near East in the international context. Professor Yapp' s new edition covers recent dramatic events including the end of the Cold War, the Kuwait Crisis of 1990/91, and the continuing conflict in Israel, as well as assessing the huge social and economic changes in the region. It will be essential reading for students and scholars concerned with modern middle eastern history and politics of the middle east.