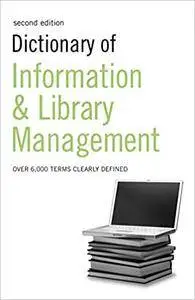 A&C Black, "Dictionary of Information and Library Management"
2006 | pages: 257 | ISBN: 0713675918 | PDF | 6,1 mb
This comprehensive dictionary covers all aspects of librarianship and information and knowledge management. Designed to equip the trainee librarian or information management student with core industry terminology, this fully revised edition includes thousands of terms connected with information management, classification, cataloguing and electronic knowledge management.
Handy supplements include proof correcting marks, classification systems, book prizes and awards, information skills, and a list of key resources on the Web.
"Clear and concise… a useful little handbook" - Library & Information Update
My Link