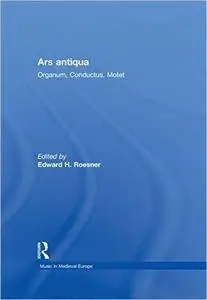 Ars antiqua: Organum, Conductus, Motet (Music in Medieval Europe) by Edward H. Roesner
2009 | ISBN: 0754626660 | English | 538 pages | PDF | 29 MB
The ars antiqua began to be mentioned in writings about music in the early decades of the fourteenth century, where it was cited along with references to a more modern "art", an ars nova. It was understood by those who coined the notion to be rooted in the musical practices outlined in the Ars musica of Lambertus and, especially, the Ars cantus mensurabilis of Franco of Cologne. Directly or indirectly the essays collected in this volume all address one or more of the issues regarding ars antiqua polyphony-questions relating to the nature and definition of genre; the evolution of the polyphonic idiom; the workings of the creative process including the role of oral process and notation and the continuum between these extremes; questions about how this music was used and understood; and of how it fits into the intellectual life of the twelfth and thirteenth centuries. Some of the essays ask new questions or approach long-standing ones from fresh perspectives. All, however, are rooted in a line of scholarship that produced a body of writing of continuing relevance.