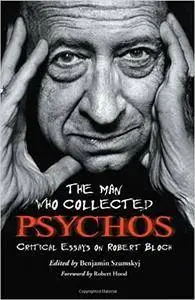 Benjamin Szumskyj, "The Man Who Collected Psychos: Critical Essays on Robert Bloch"
English | 2009 | ISBN: 0786442085 | PDF | pages: 263 | 3.0 mb
The author best known for his fictional cross-dressing serial killer Norman Bates in Psycho has seen little critical review of his work. These 12 essays examine Robert Bloch's novels, short stories and life, as well as the themes and issues explored in his influential canon. Bloch's fascination with killers, man's inhumanity to man, the dichotomy of tragedy and comedy, and his contributions to screen adaptations of his work are here covered by leading scholars of fantastic literature. The volume charts the growth of Robert Bloch from a writer of amateur pastiches to an acclaimed author bridging the gap between H.P. Lovecraft and Stephen King.