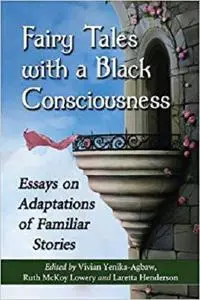 Fairy Tales with a Black Consciousness: Essays on Adaptations of Familiar Stories by Vivian Yenika-Agbaw, Ruth McKoy Lowery, Laretta Henderson
English | July 5, 2013 | ISBN: 0786471298 | 244 pages | AZW3 | 0.72 MB
The all new essays in this book discuss black cultural retellings of traditional, European fairy tales. The representation of black protagonists in such tales helps to shape children's ideas about themselves and the world beyond—which can ignite a will to read books representing diverse characters. The need for a multicultural text set which includes the multiplicity of cultures within the black diaspora is discussed.
The tales referenced in the text are rich in perspective: they are Aesop's fables, Cinderella, Rapunzel and Ananse. Readers will see that stories from black perspectives adhere to the dictates of traditional literary conventions while still steeped in literary traditions traceable to Africa or the diaspora.