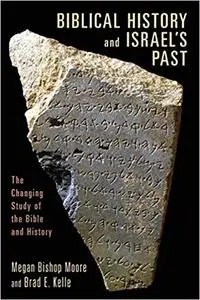 Megan Bishop Moore, "Biblical History and Israel's Past: The Changing Study of the Bible and History"
English | ISBN: 0802862608 | 2011 | 542 pages | EPUB | 2 MB
Although scholars have for centuries primarily been interested in using the study of ancient Israel to explain, illuminate, and clarify the biblical story, Megan Bishop Moore and Brad E. Kelle describe how scholars today seek more and more to tell the story of the past on its own terms, drawing from both biblical and extrabiblical sources to illuminate ancient Israel and its neighbors without privileging the biblical perspective.
Biblical History and Israel's Past provides a comprehensive survey of how study of the Old Testament and the history of Israel has changed since the middle of the twentieth century. Moore and Kelle discuss significant trends in scholarship, trace the development of ideas since the 1970s, and summarize major scholars, viewpoints, issues, and developments.