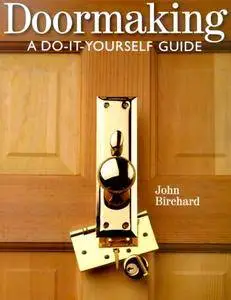 Doormaking: A Do-It-Yourself Guide by John Birchard
1999 | ISBN: 080694840X | English | 200 pages | Scan PDF | 20 MB
"'Good design is timeless; so is the information contained in this book.' That's what builder Jim Blodgett told me. …It's worth a look if you're planning on building…your own. From design and construction to installation and finishing, it's all here. 'There are other glitzier books…' says Blodgett, 'but this book deserves a place in the library of anyone who builds even the occasional door.'"—Fine Homebuilding.