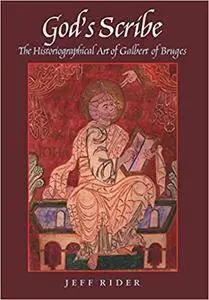 Jeff Rider, "God's Scribe. The Historiographical Art of Galbert of Bruges"
2001 | pages: 369 | ISBN: 0813210186 | PDF | 1,5 mb
Galbert of Bruges's De multro, traditione, et occisione gloriosi Karoli comitis Flandriarum is an eyewitness account of the assassination of Charles the Good, Count of Flanders, in 1127 and the ensuing civil war. This book forms a companion to the text which was discovered in the 15th century in Bruges and has subsequently been available in French translation. Jeff Rider argues that this is not a true journal but a revised and edited history of events between March 1127 and July 1128. He discusses how the chronicle developed, Galbert's sources, how he organised his notes and wrote his text and its literary qualities. This is a detailed study of an important piece of historical writing. One third of the book comprises notes and appendices.
My Link