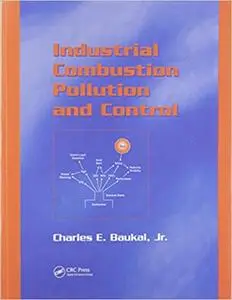 Charles E. Baukal Jr., "Industrial Combustion Pollution and Control"
English | 2003 | pages: 890 | ISBN: 0824746945 | PDF | 23,6 mb
This reference overflows with an abundance of experimental techniques, simulation strategies, and practical applications useful in the control of pollutants generated by combustion processes in the metals, minerals, chemical, petrochemical, waste, incineration, paper, glass, and foods industries. The book assists engineers as they attempt to meet emerging environmental regulations and decrease combustion-induced pollutants in the modern industrial era. Brimming with more than 1300 references and 750 tables, figures, and illustrations, Industrial Combustion Pollution and Control reduces theory and provides a wide spectrum of schemes useful for system construction and planning.
My Link