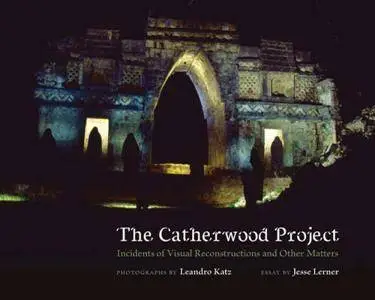 The Catherwood Project :
Incidents of Visual Reconstructions and Other Matters
by Jesse Lerner and Leandro Katz
English | 2017 | ISBN: 0826358497 | 140 Pages | PDF | 22 MB
The work of Argentine photographer Leandro Katz is presented here in dialogue with the nineteenth-century artist Frederick Catherwood, whose images of Maya ruins have fascinated viewers for more than a century. Catherwood's daguerreotypes and sketches, originally published to illustrate the travel narratives of John Lloyd Stephens, are among the most accurate depictions of important Maya sites before the advent of modern archaeology. Katz's photos of the same sites, most of which are previously unpublished, are presented alongside Jesse Lerner's essay, which explores their connections to the history of archaeology, their resonance in contemporary art, and the evolution of an artist who seamlessly integrates form and content.
"The first in-depth study of Katz's extraordinary artworks that explore the history, archaeology, and artifacts of the Maya areas of Central America and Mexico. Working across a range of art forms including photography, film, and sculpture, Katz has created some of the most complex and beautiful works that explore the enigmatic history of that mythic lost culture. Artist and scholar Jesse Lerner illuminates these landmark works with lucid and historically informed analysis that brings Leandro Katz's artistic practice into dialogue with ancient and modern Mayan history and contemporary media art." - Jeffrey Skoller, University of California, Berkeley