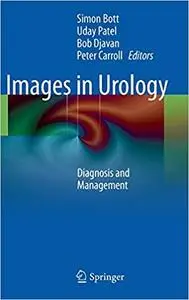 Simon Bott, "Images in Urology: Diagnosis and Management"
English | ISBN: 0857297686 | 2012 | 436 pages | EPUB, PDF | 32 MB + 26 MB
Images in Urology is a unique book that integrates images of urological conditions within their clinical context. Improvements in imaging techniques have meant greater diagnostic power and a dramatic rise in the number and quality of images obtained and viewed by practicing clinicians. None more so than in the field of urology, where static and dynamic images are fundamental to the diagnosis and treatment of almost all conditions. This book presents images of radiological and radionucleotide scans, macroscopic and microscopic histopathology specimens, urodynamic traces and photographs of dermatological conditions relating to urology. Each section has a series of questions, often relating to a clinical scenario, about the images. A comprehensive answer provides a description of each image and of the condition shown. Details of how to interpret the image and the use of contrast or staining methods to help differentiate normal anatomy from pathology are included. Images in Urology is an essential tool for urology, radiology and histopathology trainees and consultants, as well as being an excellent exam preparation guide.