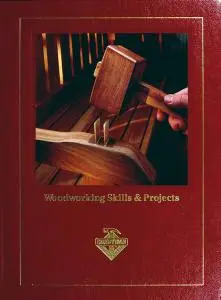 Woodworking Skills & Projects
Mike Vail | 1998 | ISBN: 0914697951 | 162 pages | PDF | 101 MB
Woodworking Skills & Projects provides you with the knowledge you'll need to ask the right questions, answer them, make decisions appropriate to the projects you want to build. The most fun way to accumulate this information is to construct projects that you'll enjoy building and using. The projects in this book provide the experience you need.