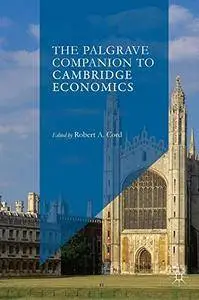 The Palgrave Companion to Cambridge Economics by Robert A. Cord
English | 28 Feb. 2017 | ISBN: 1137412321 | 1225 Pages | EPUB | 2.3 MB
Cambridge University has and continues to be one of the most important centres for economics. With nine chapters on themes in Cambridge economics and over 40 chapters on the lives and work of Cambridge economists, this volume shows how economics became established at the university, how it produced some of the world's best-known economists, including John Maynard Keynes and Alfred Marshall, plus Nobel Prize winners, such as Richard Stone and James Mirrlees, and how it remains a global force for the very best in teaching and research in economics. With original contributions from a stellar cast, this volume provides economists – especially those interested in macroeconomics and the history of economic thought – with the first in-depth analysis of Cambridge economics.