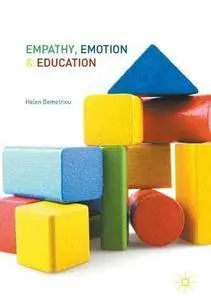 Empathy, Emotion and Education by Helen Demetriou
English | 1 Apr. 2018 | ISBN: 1137548436 | 311 Pages | PDF | 2.07 MB
This book explores the construct of empathy and its connection with education. Charting literature on the origins and evolution of the concept of empathy, the author examines the multifaceted nature of empathy and the external and internal influences behind this concept. The relationship between empathy and education is examined through the impact they have on each other for the development of social and emotional understanding, positive social behaviours and effective teaching and learning. In doing so, the author emphasises that empathy apparent in the early years of life is invaluable for enhancing the quality of teaching and learning in future, and should be elicited from pupils and teachers alike. This book will be of interest to practitioners, educational psychologists, and researchers in empathy and its effect on education.