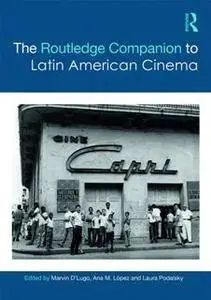 The Routledge Companion to Latin American Cinema
by Marvin D'Lugo and Ana M. Lopez
English | 2018 | ISBN: 113885526X | 419 Pages | PDF | 42 MB
The Routledge Companion to Latin American Cinema is the most comprehensive survey of Latin American cinemas available in a single volume. While highlighting state-of-the-field research, essays also offer readers a cohesive overview of multiple facets of filmmaking in the region, from the production system and aesthetic tendencies, to the nature of circulation and reception. The volume recognizes the recent 'new cinemas' in Argentina, Brazil, Chile, and Mexico, and, at the same time, provides a much deeper understanding of the contemporary moment by commenting on the aesthetic trends and industrial structures in earlier periods. The collection features essays by established scholars as well as up-and-coming investigators in ways that depart from existing scholarship and suggest new directions for the field.
Marvin D'Lugo is Research Professor at Clark University, USA. He has written extensively on Hispanic transnational cinema, focusing on "audio politics" in Latin American film.
Ana M. Lopez is Director of the Cuban and Caribbean Studies Institute at Tulane University, USA. Her research is focused on Latin American and Latino film and cultural studies.