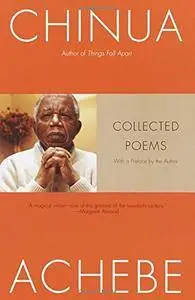 Chinua Achebe: Collected Poems by Chinua Achebe
English | 2004 | ISBN: 1400076587, 9781400076581, B002DNZGHE | 96 Pages | EPUB | 1.63 MB
"The father of African literature in the English language and undoubtedly one of the most important writers of the second half of the twentieth century." –Caryl Phillips, The ObserverChinua Achebe's award-winning poems are marked by a subtle richness and the political acuity and moral vision that are a signature of all of his work. Focused and powerful, and suffused with wisdom and compassion, Collected Poems is further evidence of this great writer's sublime gifts and it is an essential part of the oeuvre of a giant of world literature.