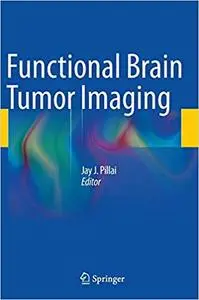 Jay J. Pillai, "Functional Brain Tumor Imaging"
English | ISBN: 1441958576 | 2014 | 250 pages | EPUB, PDF | 8 MB + 13 MB
This book presents a comprehensive overview of current state-of-the-art clinical physiological imaging of brain tumors. It focuses on the clinical applications of various modalities as they relate to brain tumor imaging, including techniques such as blood oxygen level dependent functional magnetic resonance imaging, diffusion tensor imaging, magnetic source imaging/magnetoencephalography, magnetic resonance perfusion imaging, magnetic resonance spectroscopic imaging, amide proton transfer imaging, high angular resolution diffusion imaging, and molecular imaging. Featuring contributions from renowned experts in functional imaging, this book examines the diagnosis and characterization of brain tumors, details the application of functional imaging to treatment planning and monitoring of therapeutic intervention, and explores future directions in physiologic brain tumor imaging. Intended for neuro-oncologists, neurosurgeons, neuroradiologists, residents, and medical students, Functional Imaging of Brain Tumors is a unique resource that serves to advance patient care and research in this rapidly developing field.