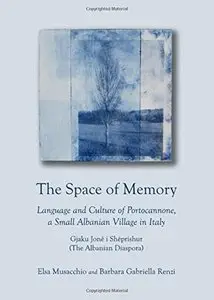 The Space of Memory: Language and Culture of Portocannone, a Small Albanian Village in Italy. Gjaku Jone I Sheprishur by Elsa Musacchio and Barbara Gabriella Renzi
English | 2012 | ISBN: 1443841358 | 130 pages | PDF | 1,2 MB
In 2000 two linguistic endangerment experts, Nettle and Romaine, estimated that among the world's 6000 languages, only about 600 could be considered safe today. Language death researchers point with alarm to their data about the last speakers and the last testimonies of an increasingly larger number of vanishing languages. In photos, the last speakers look particularly tragic dressed in their normal modern clothes. Their death is more than human death. Thus we learn that in 1992 Tevfic Esenc died, and together with him the Ubykh language. The truth is that we all deeply share the tragic loss of language and diversity, of what Unesco calls 'intangible human property'. Arberesh, the language that Elsa Musacchio and Barbara Gabriella Renzi present to the readers in this volume, is one of those languages in danger of dying. Still spoken today in Italy, Arberesh was brought there by Albanians who fled the Balkans over 500 years ago. Portocannone, the town where Barbara's mother, Elsa, grew up, now has only a handful of fluent speakers left. The situation in other Arberesh towns and villages in Italy is similar. The dedication and hard work of Barbara and Elsa to document their language show their pride and love for it. This is in fact the typical attitude of Arberesh speakers and probably the best explanation of the resilience of this minority language that, against all odds, still endures. The great value of this volume is not only in the cultural heritage that is saved in the tales, stories and songs it records for the perpetuity. It is also in the authentic sound of the Arberesh language that comes to life in Elsa's voice as she reads all the collected material in a special CD that comes with this volume. Just as importantly, its special value lies with generations of younger speakers in the future, who not only could check its content as a museum item, but also be able to interact with it, enjoy it, bring it back to life. In fact, the best service we can pay to courageous works like this is to bring them closer to young speakers, to the basic schools without which Arberesh and other endangered languages have a very small chance of survival.
Note: My nickname -
interes