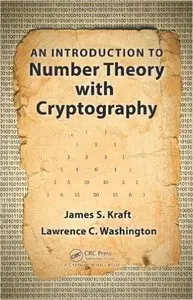 James S. Kraft and Lawrence C. Washington, "An Introduction to Number Theory with Cryptography"
English | ISBN: 1482214415 | 2014 | 572 pages | PDF | 3 MB
Number theory has a rich history. For many years it was one of the purest areas of pure mathematics, studied because of the intellectual fascination with properties of integers. More recently, it has been an area that also has important applications to subjects such as cryptography. An Introduction to Number Theory with Cryptography presents number theory along with many interesting applications. Designed for an undergraduate-level course, it covers standard number theory topics and gives instructors the option of integrating several other topics into their coverage. The "Check Your Understanding" problems aid in learning the basics, and there are numerous exercises, projects, and computer explorations of varying levels of difficulty.