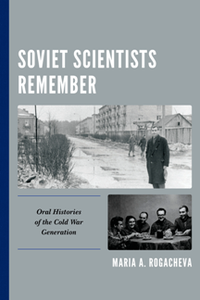 Soviet Scientists Remember : Oral Histories of the Cold War Generation
by Maria A. Rogacheva
English | 2020 | ISBN: 1498574343 | 203 Pages | PDF | 1.77 MB
Maria Rogacheva's Soviet Scientists Remember gives voice to one of the most prominent and educated groups in the late USSR: scientists. Lifting the veil of secrecy that covered scientists during the Cold War, this book brings together six first-person accounts of residents of the formerly closed scientific town of Chernogolovka. In their interviews, scientists talk about growing up in Stalin's Russia and surviving the Great Patriotic War, their decision to join the scientific intelligentsia, and the outstanding opportunities that were available to them in the heyday of the Cold War. They reflect on their daily lives in a privileged scientific community and their relationship with the Soviet state and the Communist Party. Soviet Scientists Remember sheds light on how ordinary people experienced the transformation of Soviet society after Stalin's death, as well as its tumultuous transition to the post-Soviet era in the 1990s.
If you want to support my blog, then you can buy a premium account through any of my files (i.e. on the download page of my book). In this case, I get a percent of sale and can continue to delight you with new books!