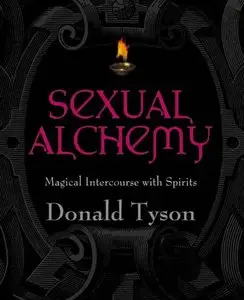 Sexual Alchemy: Magical Intercourse with Spirits By Donald Tyson
Publisher: Lle.we.llyn Publi.cations 2000 | 340 Pages | ISBN: 1567187412 | PDF | 40 MB
Erotic unions with spirits have occured throughout history, but the methods have been suppressed and lost, save for references and fragments in ancient alchemical and magical texts. This book presents a magical system for initiating sexual unions with spirit beings and using the energy released from these unions for self-empowerment and personal transformation. It offers to show the reader: magical sexual practices and a sexual spiritual union to surpass the pleasures of physical sex; rituals to encourage the movement of Kundalini energy; magical uses for sexual fluids; techniques for creating a homunculus - an artificial human.
!!!No Mirrors below, please! Follow Rules!