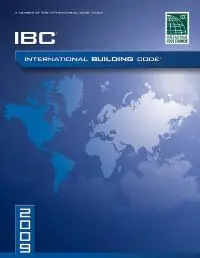 International Code Council, "2009 International Building Code: Softcover Version"
English | 1 edition | ISBN 10: 1580017258 | 2009 | PDF | 731 pages | 17,4 MB
SOFTCOVER VERSION: Featuring time-tested safety concepts and the very latest industry standards in material design, the 2009 International Building Code? offers up-to-date, comprehensive insight into the regulations surrounding the design and installation of building systems.
It provides valuable structural, fire-, and life- safety provisions that cover means of egress, interior finish requirements, roofs, seismic engineering, innovative construction technology, and occupancy classifications. This content is developed in the context of the broad-based principles that facilitate the use of new materials and building designs, making this an indispensable reference guide for anyone seeking a strong working knowledge of building systems.