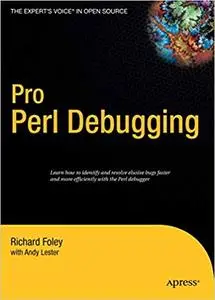 Andy Lester, Richard Foley, "Pro Perl Debugging"
2005 | pages: 278 | ISBN: 1590594541 | PDF | 12,8 mb
*Surpasses archaic debugging practices.
*Introduces advanced debugger topics such as customization, optimization and extension.                                                                                                                     *Serves as a valuable resource for developing and deploying rock-solid Perl         applications.
*There is no direct competition for an advanced and comprehensive debugging book.
My Link