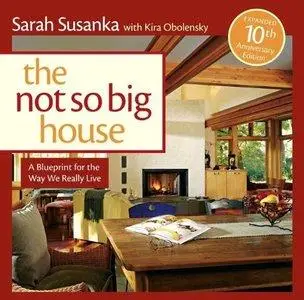 Sarah Susanka, Kira Obolensky, "The Not So Big House: A Blueprint for the Way We Really Live"
2008 | ISBN: 1600850472, 1600851509 | English | 240 pages | PDF | 32 MB
Ten years ago, Sarah Susanka started a revolution in home design with a deceptively simple message: quality should always come before quantity. Now, the book that celebrated that bold declaration is back in a special anniversary edition. In this landmark home design book, America's superstar residential architect provides homeowners the guidance and language to get what they want: a house that is better not bigger and one that emphasizes comfort, beauty, and a high level of detail no matter how small it is. Featuring a new package and introduction by Susanka as well as 16 additional pages that explore three new Not So Big Houses, this 10th anniversary edition is very big news.