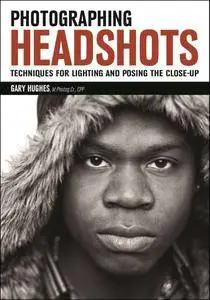 Photographing Headshots: Techniques for Lighting and Posing the Close-Up by Gary Hughes
English | 2016 | ISBN: 1682030881 | 128 pages | EPUB | 55,5 MB
Headshots—images that include the subject's head and shoulders—are big business for photographers. These types of images are needed by individuals from all walks of life—from business tycoons to actors and models. While most clients who book portrait sessions want images that document a moment in time, special event, or aspect of their personality (and file them away or share them with family or friends), headshots are very public. They grace annual reports, appear on business cards and websites, and take up prime real estate in the portfolios of those who seek to appear in fashion magazines, product ads, on stage, and on the screen. In short, clients need tailored images that speak of a business proficiency, appear pleasant, and simply communicate their core characteristics to viewers.
In this book, Hughes provides solid lighting and posing techniques that will yield repeatable, polished portrait results that please subjects and get them noticed.