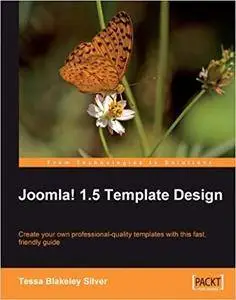 Tessa Blakeley Silver, "Joomla! 1.5 Template Design"
2009 | pages: 283 | ISBN: 1847197167 | PDF | 8,8 mb
This book covers the "how-tos" of creating templates for Joomla! 1.5. There is also advice about what works and what to consider when working with your Joomla! 1.5 template. Because this title is about Joomla! 1.5 templates and not about CSS or semantic XHTML, an understanding of established and current XHTML and CSS techniques for achieving compliant, semantic, and accessible designs is assumed. However, quality references and links are always given so the reader can learn more about any specific CSS or XHTML technique discussed if they are unfamiliar with it. This book is aimed at web designers who want to create their own unique templates for Joomla! 1.5. Readers should have a basic knowledge of Joomla! 1.5 (Building Websites with Joomla! 1.5 by Hagen Graf from Packt Publishing will help you with this) and also basic knowledge of table-less CSS and XHTML techniques, as well as using Dreamweaver or other text/code editors for coding purposes.
My Link