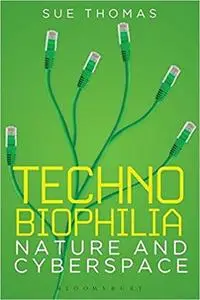 Sue Thomas, "Technobiophilia: Nature and Cyberspace"
English | 2013 | pages: 273 | ISBN: 1849660395 | PDF | 2,5 mb
Why are there so many nature metaphors - clouds, rivers, streams, viruses, and bugs - in the language of the internet? Why do we adorn our screens with exotic images of forests, waterfalls, animals and beaches? In Technobiophilia: Nature and Cyberspace, Sue Thomas interrogates the prevalence online of nature-derived metaphors and imagery and comes to a surprising conclusion. The root of this trend, she believes, lies in biophilia, defined by biologist E.O. Wilson as 'the innate attraction to life and lifelike processes'. In this wide-ranging transdisciplinary study she explores the strong thread of biophilia which runs through our online lives, a phenomenon she calls 'technobiophilia', or, the 'innate attraction to life and lifelike processes as they appear in technology'. The restorative qualities of biophilia can alleviate mental fatigue and enhance our capacity for directed attention, soothing our connected minds and easing our relationship with computers.
Technobiophilia: Nature and Cyberspace offers new insights on what is commonly known as 'work-life balance'. It explores ways to make our peace with technology-induced anxiety and achieve a 'tech-nature balance' through practical experiments designed to enhance our digital lives indoors, outdoors, and online.
The book draws on a long history of literature on nature and technology and breaks new ground as the first to link the two. Its accessible style will attract the general reader, whilst the clear definition of key terms and concepts throughout should appeal to undergraduates and postgraduates of new media and communication studies, internet studies, environmental psychology, and human-computer interaction.
www.technobiophilia.com
My Link