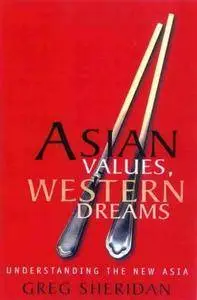 Greg Sheridan, "Asian Values, Western Dreams: Understanding the New Asia"
2000 | pages: 336 | ISBN: 1864484969 | PDF | 1,4 mb
This text provides an examination of one of the most controversial issues in Asia today - how the region reconciles its homegrown values with the conflicting and often Western values of modernization, globalization and economic development. In a series of chapters, each devoted to a country, the book explores just what "Asian values" - a highly charged term in modern Asia - means to the individual countries. Based on interviews with people from rural peasant to President and Prime Minister, the chapters seek to take the question of Asian values out of the realm of theory and into everyday life. A series of thematic chapters allow the author to examine what Asian values mean for human rights, political development, regional co-operation, economics and culture. Intended for both the executive and the student, the guide seeks to explore the new Asia which has emerged from decades of rapid growth and economic turmoil.
My Link