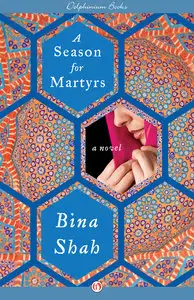 Bina Shah "A Season for Martyrs"
Delphinium | English | November 4, 2014 | ISBN: 1883285615 | 288 pages |
azw, epub, lrf, mobi
| 3,66 mb
A brilliant novel. Beautifully written AND a gripping story about modern life in Pakistan, wealth, foreign influence, youth disaffection as well as a love story interweaved with lovely retellings of some of the ancient myths that give depth to this country's beauty as well as upheaval. I first heard of this author via her blogs about women's rights in Pakistan, and recently her New York Times op-ed railing against the stereotypes present in the tv series, Homeland. Perfect for book clubs to read and discuss. So many things in here to debate, notably the difficult choices the main characters have and must continue to make, as well as just the perfect sentences. Please read this important, beautiful novel.
No Other Mirrors, Please!