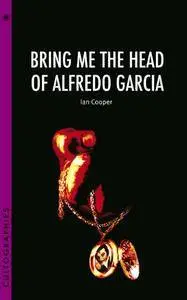 Ian Cooper, "Bring Me the Head of Alfredo Garcia (Cultographies)"
ISBN: 1906660328 | 2011 | EPUB | 128 pages | 2 MB
In 1974, The Wall Street Journal called this movie "grotesque, sadistic, irrational, obscene, incompetent," while New York Magazine declared it "a catastrophe." Upon its initial release, Sam Peckinpah´s notorious work took a critical and commercial nosedive, but in later years, the work was heralded as a demented masterpiece–a violent, hallucinatory autobiography and a brilliant example of "pure Peckinpah." This study revisits the making of this controversial film, as well as its original reception and subsequent reassessment. It reads the project as an auteur work, a genre film, a confession, and a bizarre self-parody.