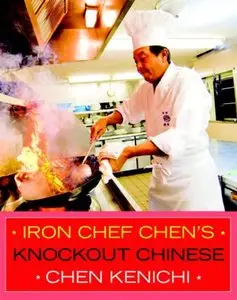 Iron Chef Chen's Knockout Chinese By Chen Kenishi
2009 | 112 Pages | ISBN: 1934287466 | scanned PDF | 145 MB
Iron Chef Chen's Knockout Chinese is a charming, lightweight book from a Japanese master of Sichuan cooking, and one of the original Iron Chefs. For better or for worse, this first translated work skips the traditional, authentic fare and goes straight for the innovative and personal recipes (with a few classics thrown in). The organization is strange and some things are lost in translation, but the recipes are often simple and inviting enough for most people to pick up immediately.