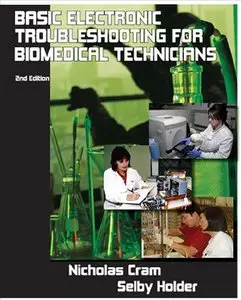 Basic Electronic Troubleshooting for Biomedical Technicians By Nicholas Cram,Selby Holder
2010 | 205 Pages | ISBN: 1934302511 | PDF | 8 MB
This book helps technicians to understand electronic repair problems without introducing high-level engineering formulas. The book presents applications-oriented problem-solving techniques along with pictorial representations that replace complicated theory-oriented and equation-intensive learning processes. There are chapters on industrial safety systems, AC/DC theory, reading electronic schematics, semiconductor devices, and power supplies.