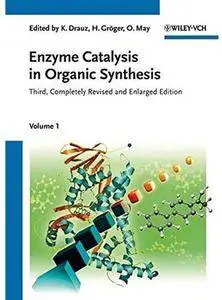 Karlheinz Drauz, Harald Gröger, Oliver May - Enzyme Catalysis in Organic Synthesis, 3 Volume Set (3rd edition)
Published: 2012-03-26 | ISBN: 3527325476 | PDF | 2038 pages | 17.17 MB
This comprehensive three-volume set is the standard reference in the field of organic synthesis, catalysis and biocatalysis.
Edited by a highly experienced and highly knowledgeable team with a tremendous amount of experience in this field and its applications, this edition retains the successful concept of past editions, while the contents are very much focused on new developments in the field.
All the techniques described are directly transferable from the lab to the industrial scale, making for a very application-oriented approach.
A must for all chemists and biotechnologists.